Sprout September Soiree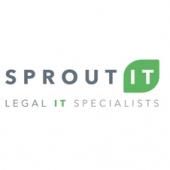 SAVE THE DATE!
Back to school, back to business - Sprout IT is ready to get the season started with some drinks and socialising.
Come and join us for a social networking event, have a drink (or two) and chat with colleagues and Sprouts.
We hope to see you there, should you have any questions in the meantime, just email us at events@sproutit.co.uk.
Please note that the event is strictly for guests from the legal industry.
You are welcome to bring along a colleague. Just book a separate ticket for them so we are aware of the name of every attendee.