Thomson Reuters webinar: From digital drafting to smart contracts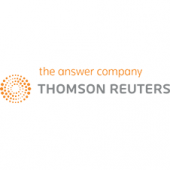 To be discussed by the panel:
Contract Express is the only contract drafting tool that integrates with Practical Law, allowing law firms to customise content and automate their own documents.
By combining market-leading content with advanced automation technology, law firms can create first draft documents over 80% faster compared to drafting from flat precedents.
Discover how law firms are utilising these technologies to generate new revenue streams by offering drafting services directly to their clients.
The session will also consider the relationship between digital drafting and smart contracts, and will present some future-looking scenarios where document automation extends beyond the creation of a conventional legal agreement to the creation of executable smart contract code.
---
Event Details
Date: Wednesday, 6 December 2017
Time: 13:00 – 14:00 GMT
Topic: From digital drafting to smart contracts. How drafting tools are helping law firms save costs, increase efficiencies and streamline workflows.
---
Speaker
Andy Wishart, Global Head Drafting & Automation,
Thomson Reuters Legal
Andy has 15+ years of experience in legal technology and leads a team at Thomson Reuters that are responsible for a number of drafting and automation related products such as Contract Express, Drafting Assistant, West km, Solcara and Case Notebook. Andy joined Thomson Reuters in 2015 with the acquisition of Contract Express, where he was co-founder and Chief Technology Officer. Andy is passionate about enhancing lawyer productivity through smart yet easy-to-use solutions. He is a graduate in Artificial Intelligence and Psychology from the University of Edinburgh, where he also worked as a researcher and lecturer in the School of Cognitive Science.
Natalie Sandpearl, Business Document Automation Manager,
Irwin Mitchell
Natalie qualified as a solicitor in 2008 and currently coordinates Irwin Mitchell LLP's legal document automation project, known as Autodocs. Building on her legal practice background, Natalie develops automated documents using software and process maps to support lawyers across the business division. Natalie provides technical advice and guidance to others in the practice and manages a team of 4 legal engineers across different departments. She encourages and maintains continual process improvement methodologies to drive operational efficiencies across all practice teams and promote buy-in across the firm.