Tikit webinar: How do you tame your firm's templates?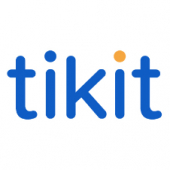 Join our series of webinars where we will take you through the solution to managing your templates firm wide with ease.
Most law firms will have tens, if not hundreds, of templates – for letters, precedents, bills and countless other document types. As you grow, accurate retrieval of the right template can become problematic, and variations inevitably start to appear. Errors cost time and credibility, harming the brand consistency that is expected of a law firm.
The solution:
We have a system that mitigates all of these risks and creates efficiencies, removes room for error and enhances productivity. TMS has been implemented at some of the world's leading law firms and is changing the way they operate for the better. Not only are the people that use these templates happy because they're simple, their clients are happy as they can be assured that their money is not being spent on the inefficient compilation of tedious documents. As well as this, IT teams are happy that their precious time is not being dedicated to coding, constantly tweaking and developing new templates.
What to expect
In this session willl help you do the following:
Create, maintain and control all of your MS Office templates
Design, maintain and adapt all of your MS Office templates using a simple configuration tool – greater end-user adoption, lower support burden for IT and simple to re-brand if necessary
Gain full multi jurisdiction and multi-language support – suitable for firms with global reach
Decrease team's time spent on template development
Decrease your firm's no. of templates significantly
Centralise document edits for 100% consistency throughout document lifecycle
Organised, structured template library – easy to manage, store, find and amend templates
Increase automation – Enable users (partners, lawyers) to create documents easily, more quickly and with less room for errors.
Who will benefit
IT Director
IT Manager
Knowledge Manager
Template Administrator/ Manager
Document Production Manager/Specialist
Secretarial Services Manager
Business Change Manager
Partners
or if you are involved in template management or use in any capacity.
Additional Information/Speakers
Presenters: Danielle John-Charles, Word expert, Document & template specialist Consultant and Mike Kaye, Senior Software Consultant, Tikit