Vantage 2019 EMEA regional conference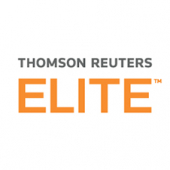 Connect, learn, and experience
Thomson Reuters invites you to attend the VANTAGE 2019 EMEA Regional Conference held this year in London. Get ready to experience VANTAGE and gain the perspective you need to take your business to the next level!
Experience the Highest Quality Events in the Industry
Latest Updates
Get the latest updates on the software solutions your firm uses, including 3E, 3E MatterSphere, 3E Workspace, Enterprise, and eBillingHub.
Best Practices
A wealth of best practices help you get the most out of your financial and practice management system.
Learning Zone
Consult with experts on all aspects of Thomson Reuters Elite applications.
New Features and Capabilities
Explore new features and capabilities on display in the VANTAGE Expo Hall.
What to expect
Schedule and Curriculum
Thomson Reuters Professional (UK) invites you to the VANTAGE 2019 EMEA Regional Conference to be held in London, UK. This two-day conference offers a great opportunity for you to learn about innovations and new capabilities available in Thomson Reuters solutions. Our session curriculum will cover a wide range of topics and product lines designed to help users maximize their current software solutions, such as 3E, 3E MatterSphere, 3E Workspace, Enterprise, and much more. In addition, this event will offer several networking opportunities to share best practices and discuss industry trends with your peers.
Program Highlights
Product Vision General Session
Over 50 informative sessions and tutorials featuring demos, client best practices, thought leadership, and subject matter experts
3E Product Strategy and Roadmap
Hands-on Learning Zone
VANTAGE Expo