Webinar: Digital Dictation - conquering the last bastion of the analogue world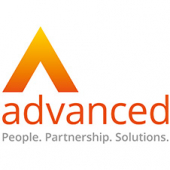 Doug Hargrove, MD of Advanced Legal, discusses with Adrian Crowson, Head of IT at Ringrose Law, how digitising this traditional but essential requirement has given them an affordable way to increase collaboration and flexibility, as well as deliver a faster and more efficient service to their clients.
Why should I attend?
Discover how to:
Get more done with less resource
Streamline your firms processes
Secure, instant access to all your firms dictations
Deliver measurable time and cost savings across your firm
Support your firms growth
When Ellis-Fermor & Negus needed to overhaul its outdated analogue system, Advanced delivered time and cost savings while enabling the firm to increase efficiency.