Webinar: Introducing the Clio & InfoTrack integration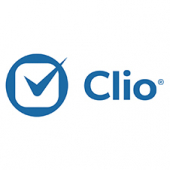 Clio and InfoTrack, two industry leaders, come together to provide a central hub for conveyancing lawyers, creating a solution that will make legal professionals 30% more efficient, allowing for more time on client relations.
Today, Clio, the world's first and leading creator of cloud-based legal practice management software, announces a new integration with InfoTrack, an award-winning technology that provides conveyancing tasks and workflow tools in one easy-to-use platform. Together, Clio and InfoTrack make the conveyancing process more streamlined and efficient.
Using the InfoTrack integration, Clio customers can:
Conduct Land Registry and conveyancing searches
Submit SDLT and AP1 forms, including access to a unique AP1 management tool
Access due diligence products, including AML
Compile and send contract packs entirely online
To introduce the integration, InfoTrack and Clio are hosting a webinar on February 14, 2018 from 12pm – 1pm GMT, showcasing how the two systems work together and the services available. Those interested can register today.