Webinar: Legal CRM - Practical tips to align the firm with client needs to drive growth (Part 2)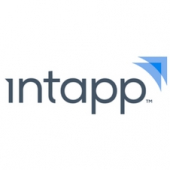 While many firms have a common goal in mind – connecting with clients in ways to drive growth – the journey to accomplish this goal is anything but common. Every firm has hurdles to overcome – from data quality issues to siloed systems and teams. Learn how your firm can overcome its challenges by joining us in this webinar series.
In part two, we'll look at the key people, roles, responsibilities, and relationships needed to properly align the business to gain new clients, grow existing client relationships, and build a better brand.
Join us for a discussion to answer practical questions such as:
How do we assess the talent and experience we currently have to identify gaps?
Does our firm have the right roles and responsibilities defined to proactively serve clients?
In building books of business, do we have the appropriate relationships to fuel growth?
Please contact webinars@wilsonallen.com if you missed part one and would like a copy of the recording.