Webinar one: What changes, features and functionality come with Workshare embedded in iManage Work 10?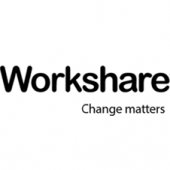 If you're an administrator in charge of iManage; moving to Work 10; or are already using Work 10, please join our webinar on how Workshare Compare is going to be relevant.
There's lots to cover, and we want to make sure you have time for questions, so we're running two 45min sessions.
In this first session, you will learn:
What's comes with the integration
What's new and may affect you
How you run a comparison
What the features and benefits are
In our second webinar, you will get a practical "how to" guide on installing Workshare Compare to get you set up and running smoothly. The next webinar will be on Thursday, July 26th at 3pm BST / 10am EDT
You can also register for our second webinar on how Workshare Compare is relevant in iManage Work 10. This second session will provide a step by step guide on how to complete the integration.