Webinar: SeeUnity and Phoenix partner to provide comprehensive Document Synchronisation Solutions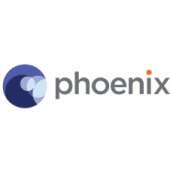 Join us for an encore webinar showing our new joint solutions that will help you bridge the gap between your collaboration Platforms and your ECM content.
We will be delivering the webinar on Wednesday, 11 November, at 11:00AM GMT. Join Mark Harding, Director of EMEA for SeeUnity, to discover how firms use our solutions to synchronise their multiple iManage environments.
Collaboration applications can enhance your business, improve productivity and give you a direct link to your clients, but if you're using an ECM system this means your content lives elsewhere and can undermine all of the intended benefits. Content living in two different systems can cause a wide range of issues from: lost content, duplication of work through working on two different versions of documents, and failure to comply with IG standards. Whether you're using SharePoint, HighQ, or most major collaboration providers, for intranets and external client collaboration, we've got you covered.
Improve collaboration by easily making documents available in both your collaboration applications and native ECM repository
Save time searching for documents
Increase IG compliance and lose fewer documents with automatic archiving
What to expect
Attend this webinar to see a live demo and to see how we can help you:
Integrate your iManage or other ECM content directly into SharePoint or HighQ intranets
Synchronize your content between SharePoint or HighQ and iManage or other ECM repositories
Archive content uploaded to your external collaboration applications back to your repository of record
Publish documents to external collaboration sights directly from iManage or other repositories
Replicate content between your iManage Environments
Ensure iManage remains your permanent record