Webinar: Streamlining your legal support services with with BigHand Now workflow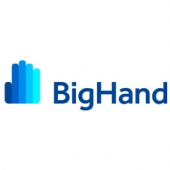 Join President of BigHand North America, Eric Wangler, and Commercial Products Expert, Ben Jennings, as they share how the task delegation and workflow solution, BigHand Now, is enabling firms to gain insight into the back-office, increasing efficiencies while reducing costs, and bolstering law firms business continuity plans.
We'll take a look at the recent successes stories from DLA Piper, Baker Donelson and others, including how they've managed to solve the short-term challenge of supporting remote or blended working environments, the medium-term challenge of uncertain levels of work by office or practice group, and the long-term challenge of having quantitative data to make informed staffing decisions. We'll also take you through a brief BigHand Now demonstration and give you the opportunity to ask questions.