Webinar two: A step-by-step guide to getting up and running with Workshare Compare in iManage Work 10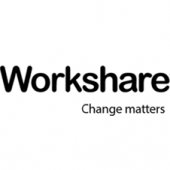 If you're an administrator in charge of iManage; moving to Work 10; or are already using Work 10, please join our webinar on how Workshare Compare is going to be relevant.
There's lots to cover, and we want to make sure you have time for questions, so we're running a 45min session.
You will learn:
What's new with the integration
The best way to plan your integration
Exactly what you need for either desktop or server
If you missed our first webinar, talking about what's new with the integration, which showed how to run a comparison, email marketing@workshare.com and we'll send you the playback.