Wilson Allen webinar: Unlocking insight with Azure AI and Cognitive Services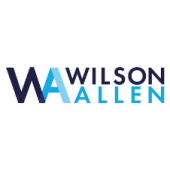 Who should attend: IT professionals
Presenters: Greg Murphy, VP, Products and Norm Mullock, VP, Strategy
Law firms worldwide are looking to make better use of technology to enhance business performance. By applying AI and machine learning, firms can find unprecedented levels of insight to make better business decisions across the complete client engagement life cycle.
In this session, Greg Murphy and Norm Mullock will offer a more detailed look at AI and machine learning models that firms can use to make better business decisions. He'll show how AI container support for Microsoft Azure Cognitive Services enables firms to perform detailed machine learning analysis on previously siloed and unstructured data. The result is live, integrated databases that can be visualized in Microsoft Power BI, providing valuable insight firms can use to enhance business relationships and increase process efficiency.
Murphy will explain several tools within the Cognitive Services family including a Form Recognizer that processes documents such as PDFs from unstructured data into structured databases that are ready for analysis. He'll also explain the Text Analytics service that can be used to uncover insights such as sentiment, entities, and key phrases in unstructured text. Firms can then analyze digitized documents and visualize the results in Power BI dashboards to better understand client feedback or identify common topics in timecard narratives, lawyers' notes, or client onboarding documents.