ZyLAB Universe 2011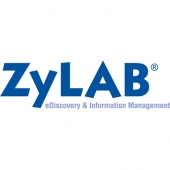 Welcome to ZyLAB Universe, an event that will bring together a multitude of legal, e-Discovery and Information Management professionals!
ZyLAB Universe features keynote presentations from Gartner analyst Debra Logan and Barry Derksen, research director of the Business & IT Trends Institute. In the afternoon participants can select from a variety of thematic break-out sessions, hosted by a leading international law firm, an industry expert or Gonzalo de Cesare of the United Nations who will share their vision, best practices and industry trends.
ZyLAB Universe 2011 provides customers the opportunity to share insights and experiences with their peers and reflects our desire to support our customers in realizing the full potential of their deployments to gain even greater customer satisfaction, efficiency and effectiveness.