Aderant acquires image management leader applied technology group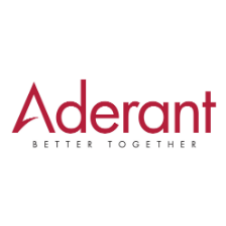 Aderant, the world's largest independent legal software company, announced today that it has acquired image management company Applied Technology Group, LLC (ATG), developer of the ExpertImage product used by more than 130 firms worldwide.
Founded in 1996, ATG provides complete digital imaging solutions for law and professional services firms. The ExpertImage product enables firms to deploy a customized solution using a variety of predefined templates such as bills, prebills, AP invoices, cash receipts, and reports. ExpertImage can function as an independent solution or integrate seamlessly with existing management systems such as Aderant Expert. ExpertImage improves existing paper based workflows to provide immediate cost savings and efficiency improvements in several areas:
Document imaging reduces the costs associated with physical documents.
No staff time is spent looking for file folders or photocopying documents.
Postage and faxing fees are reduced or eliminated since digital documents are easily emailed.
Off-site storage and retrieval fees are drastically lowered.
All authorized users have immediate online access to financial documents.
"Bringing ExpertImage into our growing Aderant product portfolio makes perfect sense, as many of our clients already use it to streamline their accounting processes," stated Chris Giglio, chief executive officer for Aderant. "We will continue to invest in the product and bring even greater functionality to firms as they strive to operate more efficiently, while delivering greater levels service to their clients."
"As a long-time Aderant partner, we are very happy to now be part of the organization," said Mike Bowie, president of Applied Technology Group, LLC. "Aderant's focus on quality products and outstanding service mirrors our values. The ExpertImage product plays a key role in helping firms better manage operations and eliminate risk."
The complete press release can be viewed here.