Aderant announces prestigious line-up for London user conference panel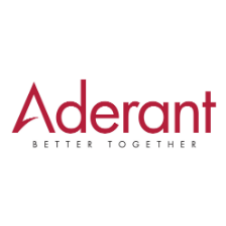 Industry experts to discuss the evolution of the legal industry at Momentum EMEA 2014
Aderant, the world's largest independent legal software company, has announced today the speakers for the Momentum EMEA 2014 user conference Expert Panel session on Wednesday 17 September at 4pm. Panellists include Kathryn Greaves, chief financial officer of Reynolds Porter Chamberlain; Jonathan Agar, chief executive officer of Birketts; and Nigel Morland, former global chief financial officer of Ashurst and now principal for Nigel Morland Consulting. Moderating the session will be Rupert Collins-White, editor-in-chief of Briefing magazine and director at Legal Support Network.
The Expert Panel discussion, titled "The Legal (R)Evolution", will focus on how the legal industry is evolving and what firms are doing to protect their business and ensure they remain profitable and competitive in today's market. Panellists will explore factors influencing these changes, including what issues keep law firms leaders up at night, what direction the legal industry is headed, which strategic plans firms should consider and how technology plays a part in enabling change. The panel session will close with a 15-minute question and answer session.
The two day conference provides Aderant clients in the UK and Europe the opportunity to attend more than 30 educational and thought-leading sessions on industry best practices, Aderant software product updates, technology tips and tricks, client case studies and more. Sessions will also explore the business of law and how business intelligence, pricing and risk management are now high on the agenda of law firms in order to protect their business and remain profitable in today's highly competitive legal market.
Register today. If you would like further information or have any questions about this event please contact Rebecca Roome at rebecca.roome@aderant.com or call +44(0)20 7038 9600.