ADERANT Announces Regional User Conferences in EMEA and APA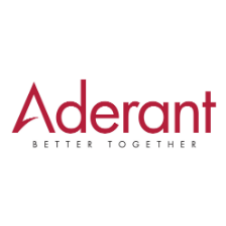 ADERANT, a global provider of business and financial management software for law firms, today announced that the company will take its highly successful Momentum User Conference on the road with special regional conferences in EMEA and APA. ADERANT will host a regional Momentum User Conference in London, England on July 7-8, 2009 and September, 10-11 2009 in Sydney, Australia.


Responding to a growing demand from ADERANT's worldwide client base, ADERANT is introducing two regional user conferences: Momentum EMEA and Momentum APA. These conferences will complement ADERANT's annual global Momentum User Conference. The regional conferences will feature encore presentations of Momentum User Conference content as well unique content designed to address the unique needs law and professional services firms throughout Europe and Asia.


Momentum EMEA, which will take place at the Bermondsey Square Hotel in Southwark/London, will feature more than 20 educational sessions, roundtable discussions, and client-led discussion over the course of two days. The user-focused event will provide IT and financial decision-makers from major UK and European law firms with a unique opportunity to network with their peers, learn about the latest in ADERANT's product development strategy and get hands-on advice on how to optimise the use of their existing ADERANT Expert systems.


"We received very positive feedback from our clients when we first test-marketed the concept of regional user conferences in Sydney last year," said Michael Kohlsdorf, President and Chief Executive Officer for ADERANT. "Based on that feedback, it made perfect sense for us to expand our user conference program to include special regional events for our clients in EMEA and APA. These events are part of an extensive client communication program that includes global, regional, and local events that connect users with their peers and members of the ADERANT team."