Aderant concludes banner year in 2016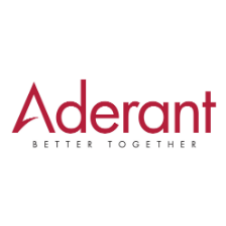 Atlanta-based Aderant has enjoyed tremendous success in the past five years and 2016 was no exception. The year saw the addition of 28 new firms to its flagship Expert platform.
"Several years ago we began focusing on bringing the front and back office together in professional firms," said Chris Giglio, CEO of Aderant. "The growth over the past half-decade has been a validation of that strategy."
Practice management technology continues to be the nerve center for large legal and professional firms. From time and billing to invoicing and reporting, it is how professional firms manage their business. This means it is a comprehensive platform used by the entire staff on a daily basis, and therefore has a long shelf life.
Aderant realized the majority of its growth with law firms, especially those with multiple office locations or managing different currencies. Some of the leading firms in the nation, such as Moore & Van Allen, Brown Rudnick, Quarles & Brady, Sutherland Asbill & Brennan, and Davis Polk Wardell, made the decision to move to Expert during the year.
The growth at Aderant was not limited to North America. In Europe, Australia and Asia growth centered on new Expert clients such as Stephenson Harwood, Bartier Perry and the Swiss firm, CMS von Erlach Poncet.
"Our list of customers is growing because we are delivering on our promises," said Aderant COO Deane Price. "We see our customers as true partners and involve them in aspects such as ongoing development of our products, which is vital to the user experience."
Aderant's SVP for Strategy and Growth, Chris Cartrett echoed those sentiments, adding, "There is great change taking place throughout professional firms locally and globally. The request from our client's clients for greater transparency and therefore better tools to manage matters and engagements, continues
to drive our growth. The release of the new Expert Billing and Expert Case late last year was met with great approval from our firms."
Aderant released Expert 8.1 in late September. The heart of this release included a new, revolutionary version of Expert Billing – a fully featured billing system designed to shorten the WIP to Cash cycle while addressing key challenges facing firms today such as e-billing, collaboration, AFAs and billing guidelines. Expert Billing is complimented by a powerfully enhanced version of Paperless Billing and the introduction of two brand new mobile solutions: On the Go Billing and a WIP and A/R management tool, WIP Aware.
Another part of the Expert 8.1 release was the introduction of Expert Case, a comprehensive case management platform that was specifically designed to enable the agile law firm. The solution is built around the four main tenets: Collaboration among databases, files and matters; Automation of processes and taskflows; Mobility for use on desktop, laptop and tablet with intuitive user experience; and Adaptability of the software to fit the unique needs of the firm.