Aderant continues to build momentum in Europe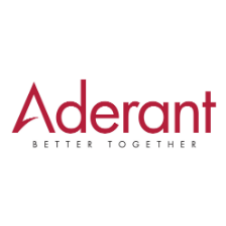 Aderant, the world's largest independent legal software company, has opened registration for the 2015 Momentum EMEA conference, taking place 10-11 June at the Mondrian Hotel at The Sea Containers, in central London. Law firm professionals across the legal industry are invited to attend, joining leading industry experts, some of Aderant's top clients, as well as Aderant executives and staff.
During the two-day conference, delegates will have the opportunity to attend more than 30 educational sessions, including a dedicated track of thought leadership sessions hosted by recognised industry experts. Attendees will also get an exclusive sneak peek into the latest and greatest Aderant products in development, including the next generation of business intelligence and case management. Sessions will explore the business of law and how business intelligence, pricing and risk management are now high on the agenda of law firms in order to protect their business and remain profitable in today's highly competitive legal market. Other session topics include technology tips and tricks, client case studies, legal process management, time management, billing, expenses, practice management, financial management, business development and more.
Following record-breaking attendance at the Global Momentum conference held in New Orleans last month, Momentum EMEA is expected to bring in a large number of delegates from both the UK and continental Europe. A variety of networking opportunities are included in the schedule to take advantage of the large gathering.
To register, go to aderantmomentum.com/emea. If you would like further information or have any questions about this event please contact Rebecca Roome at rebecca.roome@aderant.com or call +44 (0)20 7038 9600.