Aderant gains market-leading presence in continental Europe with the acquisition of Timesoft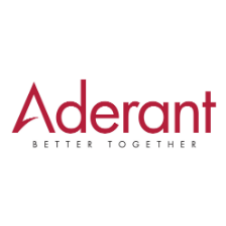 Aderant, the world's largest independent legal software company, today announced a deal to acquire Timesoft, a market-leading software and services company based in Baarn, Netherlands. The acquisition demonstrates Aderant's commitment to growing its client base in continental Europe.
Timesoft has been an Aderant partner since 1999. This acquisition will bring seamless Aderant customer support directly to Timesoft clients while maintaining a high level of continuity as Timesoft clients are already Aderant Expert users. This move reaffirms Aderant's commitment to the needs of clients in the region. The Baarn office will be maintained and the highly experienced technical team will remain in place. The average tenure of the Timesoft team is 11 years, almost exclusively with the Aderant Expert platform.
Chris Giglio, CEO of Aderant, said, "We are thrilled to bring the tremendous experience the Timesoft team has into the Aderant family. We are also pleased to now have a direct relationship with all of the Aderant Expert clients in the region, and expect to add many more with a great team already in place."
Eric-Jan van Alten, who will be joining Aderant as director, continental Europe commented, "Joining forces with Aderant was the best next step in the evolution of our business, both for our team and our clients. We have had a long, successful partnership and are looking forward to becoming part of the organisation."