Aderant hosts annual Global Momentum conference in Chicago with record attendance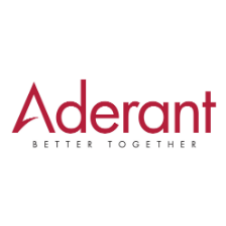 The largest gathering of Aderant thought leaders and industry experts took place last week in Chicago, Illinois with more than 700 attendees from 8 countries. Throughout the event, representatives from global law firms attended more than 120 sessions with areas of interest including Analytics and Matter Management, Rules based Calendaring and Docketing, Case Management, and Financial Management.
In addition to product-specific boot camps and sessions, Aderant continued to offer Momentum attendees roundtable discussions, panel forums, and hands-on training. These sessions offered attendees an opportunity to discuss best practices, industry trends, and ask firm-specific questions amongst peers and industry experts.
At the annual conference, Aderant recognizes exemplary firms within the legal community for their achievements working with Aderant. This year's recipients include for innovation (Akin Gump Strauss Hauer & Field), leadership (Holland & Knight), and collaboration (Orrick, Herrington & Sutcliffe).
"Our continued growth in the legal technology space in recent years has always been bolstered by our annual Momentum Conference," said Aderant President Deane S. Price. "Partnership is a two-way street, therefore it's paramount we create a conference that provides value to our clients. So many attendees expressed their satisfaction with Momentum Chicago, and are already excited to attend next year's event in Denver."
Aderant will be hosting a similar event for its clients and partners in Europe, Momentum London 2017, happening June 21-22 at the Hilton DoubleTree Tower of London.