Aderant launches mobile time application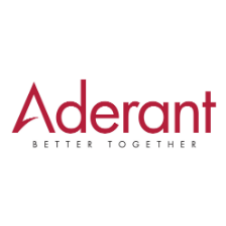 Aderant, the world's largest independent legal software company, announced today that Aderant Expert On the Go Time is now available, enabling attorneys and other fee earners to enter and manage time from smartphones and tablets running on the Apple, Android, BlackBerry, and Microsoft platforms. Expert On the Go Time simplifies time capture and minimizes lost time by providing convenient, mobile access via a rich, interactive user experience.
On the Go Time optimizes the use of professionals' time when they are away from the office by giving them a quick and easy way to capture, review, and edit time entries. This single solution can be deployed throughout the firm across multiple platforms to support personal device preferences. Professionals can enter and manage time anytime, anywhere, while improving the overall accuracy of time capture, reducing missing or lost time, and minimizing errors.
"On the Go Time is the latest addition to our best-in-class Aderant Expert Time Management application that provides mobile professionals a convenient way to record time wherever they are while it is fresh in their minds," stated Mike Barry, senior vice president of research and development, product management, and marketing for Aderant. "Giving lawyers the ease and convenience of entering time on their smartphones and tablets will ultimately boost firms' revenue and speed the cash collection process."
On the Go Time is an add-on module for the Aderant Expert practice and financial management system. It was developed based on standard technologies including HTML5, CSS3, and JavaScript to allow for easy deployment on numerous platforms. It is the first in a series of planned mobile applications for Aderant.
"Firms are under tremendous pressure to increase revenue and reduce costs while delivering superior client support," stated Chris Giglio, chief executive officer for Aderant. "Enabling lawyers to enter time while they are away from the office, meeting with clients, traveling, or in court will speed time recording, raise billable hours, and provide more accurate data for firms and their clients."