Aderant's Momentum event returns to London as mini-series in 2018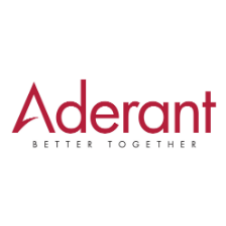 Coming off a 2017 event that saw record attendance, Aderant is pleased to announce that its 2018 Momentum London Conference will be a mini-series. In response to attendee feedback, as well as to accommodate burgeoning interest from multiple functional roles within law firms, Aderant Momentum London will go from a one off, two-day event, to a series of one-day events spread across the calendar.
The theme for Momentum London 2018 will be "Harness Knowledge; Elevate Expertise" which is a nod to the continued focus of efficiency and profitability in law firms. Aderant's suite of solutions for law firm practice management goes beyond time and billing to streamline processes, shorten WIP-to-cash, and ultimately help firms run a better and more profitable business.
The dates and content of the two Momentum sessions will be:
7 June, 2018 will include a sneak peek at Expert 8.2, that includes hands-on sessions with the new Reporting, Accounts Payable, Design Studio and other Expert modules. There will also be a comprehensive overview of Aderant's newest family member, Handshake.
17 October, 2018 will introduce the next wave of financial innovation, and a deep dive into information delivery and management through courses on Spotlight Analytics, EA Pro and more.
"Momentum London has always been a great event," said Deane Price, President of Aderant. "2018 is another big year for us as we roll out new software and introduce our customers to new product lines. Whether it's the hands-on training track, best practices, or the LAWTalks panel series, the consensus is that more individuals, with varying functional roles, can benefit from attending Momentum London as a series. We are always striving to deliver more value to our clients, so creating a series of one-day events allows a firm to rationalise sending more people for shorter amounts of time."