Advanced Legal to showcase new Laserform Hub technology at Law Expo 2014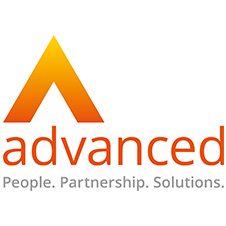 Advanced Legal (Advanced) will unveil its new Laserform Hub technology on stand 5 at The London Law Expo 2014 exhibition at Old Billingsgate in London on 14th October 2014.
The Laserform Hub is a market leading solution for electronic submissions which has been specifically designed to meet the needs of law firms looking to benefit from the Government's 'digital by default' strategy. The Hub provides one place for multiple agency digital submissions and includes features which reduce form completion times and promote compliance.
ALB, Advanced's flagship practice and case management solution will also be showcased at the event alongside a range of products which enable firms to enhance profitability and productivity.
The London Law Expo 2014 is Europe's largest conference and exhibition for senior management of the Legal profession and is expected to attract around 3,000 visitors.
Renowned business entrepreneur, James Caan will deliver this year's keynote speech and more than 50 presenters, including some of the most respected names in the legal and commercial sectors, will deliver presentations, panel discussions, knowledge sessions and live debates.
Doug Hargrove, Managing Director of Advanced Legal will also deliver a presentation on the topic of 'Overcoming the pitfalls and challenges of delivering services to clients' on the KPMG main stage at 12:30pm.
Hargrove joined Advanced in 2010. Prior to this he gained experience in a private equity backed global software and technology group, where his previous roles included Vice President, Chief Executive Officer and Group Chief Marketing Officer.
Hargrove comments, "We are looking forward to showcasing our industry leading solutions at Law Expo. The event provides an exclusive opportunity for forward thinking law firms to see how our new Laserform Hub technology can assist them to increase productivity, save costs and provide consistently high levels of customer service."
For further information about Advanced Legal's solutions, visit stand 5 at the London Law Expo 2014 and attend the 'Overcoming the pitfalls and challenges of delivering services to clients' presentation on the main stage at 12:30pm, email: legalmarketing@advancedcomputersoftware.com, call 0844 815 5575 or visit www.advanced-legal.co.uk