Baker McKenzie: first to roll out machine learning technology on a global scale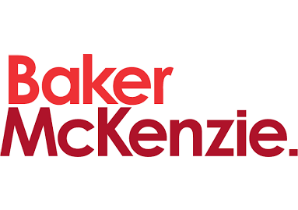 - Adoption of 'Relativity' is unmatched by any other law Firm in its scope of direct global deployment.
- Expanded use of this e-discovery tool will help clients cope with increasing demands for bespoke solutions to their information governance and litigation technology needs
- Echoes Firm's commitment to global innovation and re-design of legal services
Baker McKenzie today announced an expansion of its eDiscovery Technology Services worldwide, across the Firm, in almost 50 offices, to enhance its support to clients.
The Firm's main eDiscovery technology, 'Relativity (being used in conjunction with Nuix), now operates in every region where the Firm has a presence - utilising Baker McKenzie datacentres in Chicago, Frankfurt, Hong Kong and Sao Paulo.
---
Discover more about Baker McKenzie on their employer profile page. Here you'll find:
Baker McKenzie news
Business service jobs
Recruitment contacts
Locations
Go to https://www.legalsupportnetwork.co.uk/law-firms/baker-mckenzie
---
In addition to the existing eDiscovery Project Management team based in the US, Baker McKenzie has added Practice Support Project Managers based in Belfast and Hong Kong. This means the Firm now has a truly global technology platform to meet the needs of clients everywhere, particularly with respect to their data privacy needs.
Paul Rawlinson, Global Chair of Baker McKenzie, says: "The global legal sector is ripe for change and clients increasingly ask that their law firms see through a business lens and act as solution providers as well as legal advice providers."
"With this enhanced Machine Learning offering combined with the AI tools we are starting to roll out, we can offer clients a bespoke, globally relevant solution to their data privacy needs. We can combine being their trusted legal advisor with the right technology brought in-house and expansive capabilities around data hosting."
Bryant Isbell, Director of the Firm's Global Practice Support, added: " Being innovative in our client service delivery is critical. I like to describe us as 'technology agnostic' - we use different solutions for different problems and keep an open and creative mind. There is no 'one size fits all' approach in a Firm of our size and scale.
"We are leading the legal industry in the use of new technology for e-discovery, providing clients a common worldwide platform and support infrastructure. Innovation and the ability to be nimble are vital here - that means we adapt to make sure that when commercial systems become available that will help us serve our clients better, we will remain at the front of the industry in adopting and integrating them into our services."
Today's announcement builds on the Firm's ongoing innovation efforts. Baker McKenzie recently opened Toronto-based 'Whitespace Legal Collab', the world's first multidisciplinary legal 'lab'. Allowing for face-to-face collaboration between attorneys and leaders in business, government, academia and not-for-profits, the Collab will address complex global challenges at the intersection of business, law and technology. The Collab is part of Baker McKenzie's global innovation program, which aims to address changing client needs, new industry dynamics, and the broader role of digitization across the economy.