Berrymans Lace Mawer successfully implements Aderant Expert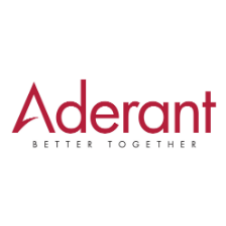 Aderant, a global provider of business, financial, and information management software for law and professional services firms, today announced that national law firm Berrymans Lace Mawer LLP (BLM) has successfully completed the implementation of Aderant Expert as its new Practice Management System.
BLM is one of the largest dispute resolution law firms in the country with offices in Birmingham, Bristol, Cardiff, Leeds, Liverpool, London, Manchester, Southampton and Stockton-on-Tees. The firm has more than 1,200 employees, including 137 partners and more than 450 additional legal professionals.
BLM rolled out Aderant Expert's time, billing and financial management applications across all locations and will implement Aderant's budgeting, profitability analysis and workflow functionality in the second project phase.
Using a new, enhanced data conversion methodology, the Aderant professional services team accomplished the transition of more than 1.6 million bills and more than 22 million time entries from the legacy system to the new live database in under two days, considerably reducing the time and risk for this critical step in the implementation process.
"After a time of intense work and preparation for the entire project team, I am pleased to say that the move to Aderant Expert has been a resounding success," said Fran Evans, Head of IT for Berrymans Lace Mawer. "We've already received positive feedback from partners and other lawyers, especially regarding tools like the Timer gadget, which simplifies time recording considerably. From a strategic perspective, we are operating with better quality management information and more streamlined processes; benefits that will support our growth targets as a firm.
"We are delighted that our joint effort has resulted in such a smooth go live experience and outstanding end user acceptance at BLM," commented Michael Kohlsdorf, President and Chief Executive Officer for Aderant. "It's clear that it was a huge transition; to accomplish the rollout without any visible interruption to the lawyers is a great achievement."