Blue Car Technologies announces iManage Work 10 support for its market-leading DocuSign DTM Connector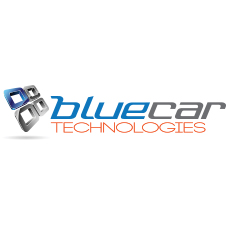 Blue Car, a provider of tailored software solutions to the legal sector, today announced that its market-leading DocuSign connector for iManage Work now provides support for the new iManage Work 10 Modern Professional Experience. Blue Car develops a DocuSign Connector that allows users of iManage Work to seamlessly digitally sign documents using DocuSign – the industry-leading e-signature solution.
Colin Fowle, managing director of Blue Car Technologies said, "The DocuSign Connector streamlines the process of electronically signing documents from the lawyers' familiar iManage working environment. This enhancement now means lawyers can electronically sign documents using iManage Work 10, increasing the mobility and efficiency of the workforce and enabling revenue to be realised faster – radically accelerating cycle time to generate results – and revenue – sooner."
iManage Work 10 is the newest version of iManage's industry-leading work product management system. At the heart of iManage Work 10 is a new, powerful modern user experience that empowers professionals to easily work from any device — desktops, phones and tablets.
"We are thrilled that our partner eco-system is responding to the advances in iManage Work technologies and adapting their solutions to make the most of mobile working technologies" said Joe Combs, Partner Manager, iManage