Blue Car Technologies announces iManage Work 10.2 support for its market-leading DocuSign DTM connector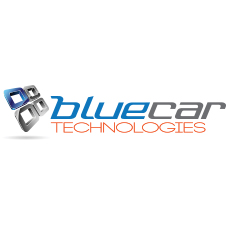 Blue Car Technologies, a provider of tailored software solutions to the legal sector and other professional services organisations, today announced that its market-leading DocuSign connector for iManage Work now provides support for the new release of iManage Work 10.2. Blue Car Technologies' innovative DocuSign Connector allows users of iManage Work to sign digital documents seamlessly with a single right click action using DocuSign, the industry-leading e-signature solution.
iManage Work 10.2, the latest version of iManage's market leading document and email management application delivers powerful features. These include newly supported platforms and enhanced search capabilities designed to enhance user satisfaction and adoption. It also enables IT organisations to rapidly take advantage of the new innovative iManage products.
Simon Black, development manager at Blue Car Technologies said, "Our product is now fully compliant with the iManage REST v2 API. This means it works with the iManage Work Cloud and 10.2 on-premises. In addition, our new web plugin is available on both the website UI and iManage Work Desktop for Windows and Mac. We have also added backwards compatibility with our version 1.6 plugins for DeskSite and FileSite which will allow users to work with our new service to help their transition to iManage Work 10.2."