Boels Zanders Advocaten continues innovation with Repstor's Custodian for Legal and Microsoft Office 365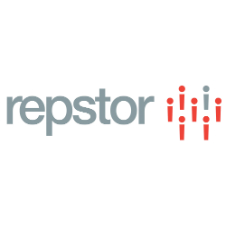 Boels Zanders Advocaten greatly values the adoption of IT by its employees, as this is the basis for continuous innovation and optimisation of the organisation and its processes. As Custodian for Legal uses Microsoft Office 365, Boels Zanders benefits from a broad range of integrated functionalities such as social intranet, client portals, online meetings and Skype collaboration, and fully supporting the mobile worker. With the new cloud-based IT environment, Boels Zanders is able to facilitate collaboration between clients, external parties and internal employees easily and securely. The current document management system (iManage Work) will be replaced by Custodian for Legal with SharePoint Online which allows embedding new functionality in matters such as OneNote notebooks, tasks, calendars, and intelligent reports. Nevertheless, Outlook remains the primary interface to end-users.
The transition will start this month and is planned to be completed in October 2017.
Custodian for Legal is a collaboration and document management solution, based on the Repstor product suite and utilizes the powerful and familiar interface of Microsoft Outlook and other Office applications to ensure the highest level of user-adoption. Custodian for Legal is used worldwide by firms and companies including Eversheds Sutherland, Gunnercooke & KANA.
Rob Kubben, managing partner at Transform Data: "We are proud to add Boels Zanders to our customer base and to see our Custodian for Legal solution seamlessly aligned with Boels Zanders' corporate goals."
Jos Meuwissen, ICT manager: "We have evaluated Transform Data International's solution and it appears to fit perfectly within our Microsoft Office 365 strategy. Custodian for Legal addresses our needs regarding managing and sharing information, working with clients, working offline (including KEI) and creating interactive reports."