Bonallack & Bishop's expansion backed by flexible Quill software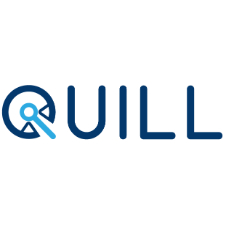 With offices spread across the South West following merger and expansion activity, full service practice Bonallack & Bishop Solicitors is a fast-growing law firm.
"In the past 2 years alone, we've grown our fee earner base by 10%", explains Jane Bishop, practice director at Bonallack & Bishop. "Our enlarged team, most of whom were remotely accessing our office servers from home, were causing our systems to slow down. We were creaking under the weight and needed to move to a solution which would cope with an increased volume of users, give more flexibility and generally speed us back up".
An internal audit highlighted software upgrade requirements to support Bonallack & Bishop's operational objectives.
"We're innovative both in our approach to legal service provision with our customer satisfaction focus, specialist panel-member solicitors and out-of-hours advice surgeries, and innovative in the way we run our business", continues Jane. "We actively promote remote working for our fee earners because this is a much better use of their time, rather than wasting hours every week commuting. Now, they only visit the office for client and team meetings. To support our bigger firm comprising mostly home workers located in 6 counties, we've migrated from locally installed to cloud-hosted Quill Interactive".
As existing Quill Interactive users, the switchover from on premise to cloud-based legal accounts and practice management software was a straightforward transition, undertaken with minimal training.
"There are lots of horror stories about firms migrating to new software and we didn't want it to happen to us", adds Jane. "The hosted version of Quill Interactive looks different with its sleeker design, but its functionality is very similar, so it wasn't a big cultural shock. On day one of go live, 50% of our staff were using the system fully, with the remainder up and running by the end of the first week. It's such a practical, easy-to-use application that we haven't yet expended all of our allocated training days."
Quill Interactive is a robust platform which delivers immediate security, performance and maintenance improvements with its online password protected log in, 99.95% uptime guarantee and outsourced IT management.
"Our staff can safely log on anywhere for greater flexibility and convenience", states Jane. "And it runs much quicker, making us more efficient and responsive. Also, Quill maintains the software on our behalf so there's less pressure on our IT department. I know that whoever I speak with over the phone at Quill with technical or product queries will do their best to help me."
An optional document management software module sits within Quill Interactive for practices to convert from paper to electronic working by using document templates and saving matter files in a central storage area.
"We've chosen document management software for some of the less complex legal areas in our business, such as wills and probate", concludes Jane. "But we need to upgrade our PCs first from old operating systems because support from Microsoft is being withdrawn. Once this task is complete, we'll roll out document management. We've given ourselves a 3-month time frame overall. Document management will help our solicitors to progress through matters in a systematic way and build up a complete contact history for each case. This will make their job easier and the e-files will show our management team exactly which stage of proceedings has been reached."