Chapman Tripp Selects ADERANT Expert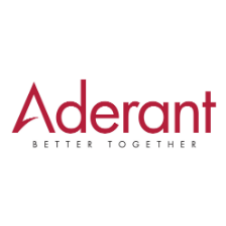 Preeminent New Zealand law firm to deploy ADERANT Expert practice management platform
ADERANT, a global provider of business, financial, and information management software for law and professional services firms, announced today that Chapman Tripp has selected ADERANT Expert. The firm will implement the comprehensive practice management suite of integrated applications in its offices across New Zealand.
Chapman Tripp, New Zealand's preeminent law firm with over 135 years experience, specializes extensively in business, finance, and governmental law. With more than 225 lawyers practicing throughout New Zealand, Chapman Tripp selected ADERANT's market leading technology as their next generation business and financial management system for its rich functionality, Microsoft-centric technology leadership, and flexibility to meet the ever-changing dynamic needs of the global marketplace.
ADERANT Expert is a comprehensive suite of integrated applications that allows professional services firms to improve client service and management of operations while maximizing their profitability. Chapman Tripp will now run an integrated, fully customized practice management platform tailored specifically to their business. ADERANT is the solution of choice for more than 600 leading firms around the world, including 40 percent of the AmLaw 200, and 70 percent, or 21 of the top 30 firms across Australia and New Zealand, as recently published by ALB.
"We conducted an extensive evaluation process to identify the best platform for the next ten years," said Alastair Carruthers, Chief Executive of Chapman Tripp. "There were a number of compelling factors in our decision to invest in ADERANT Expert, including the analytic capability of ADERANT's ClearView and the new matter planning tools." "We are delighted that Chapman Tripp has selected ADERANT Expert to broaden their solutions platform and drive operational excellence," said Michael Kohlsdorf, President and Chief Executive Officer for ADERANT. "ADERANT Expert is a modern, robust platform that will allow Chapman Tripp to continue to deliver the highest standard of client service for years to come. We see the addition of this firm as another strategic success for ADERANT Expert in the Asia Pacific marketplace, where we continue to rapidly extend our market leadership."