Chrome River moves to new corporate headquarters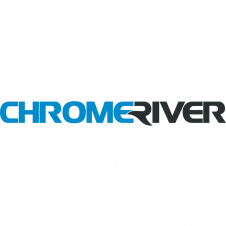 Chrome River Technologies, a leading provider of expense reporting and invoice automation, announced today that it has moved its corporate headquarters to a new, larger office space in Museum Square in Los Angeles.
Chrome River has experienced continuous customer growth since its founding in 2007. Since 2011, the company's staff has grown by more than 50%. The growth is due to its easy to use, configurable expense and invoice management service that is critical in today's economic environment. More than ever, companies are looking for ways to reduce, track, approve and audit travel expenses and invoices. Chrome River provides an exceptional service that has become the clear market leader across the legal industry used by close to half of the Am Law Top 100 and over a third of the Global Top 50 law firms, as well as other professional services companies and many corporations worldwide.
Another factor in the growth of Chrome River's customer base is a very low churn rate, which is attributed to the unequaled customer service and overall satisfaction.
"Our support team size has dramatically increased over the last year in order to keep up with the growing customer base and to ensure the service we provide to our customers is at the highest level," said Aviva Kram, vice president of quality assurance and support. "I'm thrilled that rarely a week goes by that we don't receive an email from a customer thanking us for the great customer service they received. The support team is highly knowledgeable in all aspects of our Collaborative Cost Control suite of products and provides our customers with courteous, timely and efficient service."
"I am pleased that we had phenomenal growth in the last 12 months, signing new customers across a variety of industries and globally." said Alan Rich, co-founder and CEO of Chrome River Technologies. "We have grown our staff by adding QA, Support, Engineering and Implementation team members so we can continue to provide the consistent product enhancements and excellent support services our customers have grown to expect."