Claeys & Engels trusts iManage for secure document sharing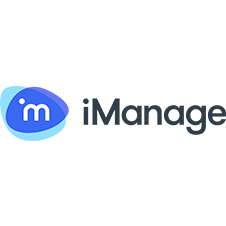 iManage today announced that Claeys & Engels, a Belgian firm specialising in human resources law, selected iManage Share to enable its lawyers to easily, yet securely, share documents, with clients and other law firms. Integrated with its existing iManage Work system, iManage Share enables Claeys & Engels to eliminate the risks associated with unauthorized use of commercial web-based document sharing options while giving individual lawyers more autonomy in managing access rights and permissions.
Claeys & Engels operate six offices across Belgium, but works with firms in nearly 50 countries around the world as part of Ius Laboris, an international alliance of HR lawyers. Collaboration internally, as well as with clients and Ius Laboris colleagues, was not efficient because lawyers had to rely on the firm's IT department to set up permissions and parameters on its password-protected website to enable sharing of documents. This time consuming and unwieldy process often led lawyers to rely on less secure means of collaboration, such as email or Dropbox.
"After evaluating our options, we saw that iManage Share was the ideal choice for secure collaboration. It operates seamlessly with the iManage Work system our lawyers are accustomed to using, making it simple to share documents directly from Outlook," said Tim Van Caeyzeele, IT manager for Claeys & Engels. "With iManage Share, our lawyers don't have to wait for us to provide credentials, so they are less likely to seek out less secure solutions. We still have control over security, but lawyers won't have to wait for us to intervene at every moment."
iManage Share brings together the power of secure file sharing with professional work product management, allowing clients to add and edit content through a familiar consumer-like web application. It extends iManage Work to secure, cloud-based workspaces, which enable users to begin collaborating immediately. iManage Share encrypts all information, providing a full audit trail and version control.
iManage Share is driving greater efficiency at Claeys & Engels. Lawyers no longer have to wait for IT to set up credentials allowing them to be more responsive to clients and helping to bring matters to close more quickly This also eliminates for the need for IT help desk employees to administer user access, providing additional efficiency and allowing them to focus their skills on higher value services.
"As part of a global alliance of law firms, Claeys & Engels faces unique challenges in ensuring client confidentiality while collaborating with other lawyers around the world," said Jacqueline Toepfer, iManage Share Product Manager. "The implementation of iManage Share provides assurances that Claeys & Engels' work product will remain secure, whether sharing it with the client down the street or another law firm half way around the globe."