Claim Technology is the industry's first full-stack claims-as-a-service (CaaS) solution for insurers and law firms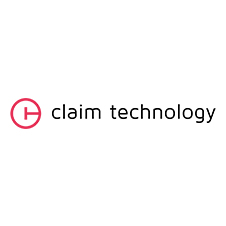 Within the lifecycle of any claim, Claim Technology automates one or more customer journeys – providing a ground-breaking new category of cloud computing services for both B2B2C and B2C.
According to Michael Lewis, CEO of Claim Technology, "CaaS provides an out-of-the-box set of solutions for automating claims processing without being dependent on your IT department or changing your existing systems. That's game-changing."
As well as directly supporting claimant needs, these self-contained modules allow claims handlers to integrate Artificial Intelligence and Chatbots into their business models. Examples include streamlining the claims notification (FNOL) process with the support of conversational UI, as well as automating the client identity journey for AML/KYC. These are just the tip of the iceberg - Claim Technology is a full-stack CaaS solution.
Benefits:
Empower staff through our AI-powered digital claims assistant, Robin.
Automate key customer journeys without being dependent on IT or legacy systems, or integrate CaaS capabilities into your own applications via our Rest APIs
Improve the customer's ease of doing business with you
Reduce claims operating expenses and/or improve capacity
Improve speed from weeks/days to hours/minutes and reduce the claims lifecycle.
Join the growing number of firms already transforming their business operations using AI, machine learning and chatbots.