Clio announces new integration to enhance security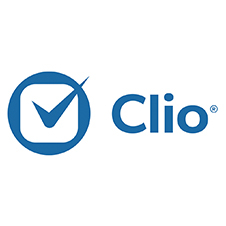 Clio, the leader in cloud-based legal practice management software, has announced the release of its latest integration, CloudMask, a service enabling law firms to apply a single source of encryption across all cloud services used by the firm.
At a time when cybersecurity is at the forefront of concerns for any law firm, CloudMask and Clio enables users to encrypt cases, contacts, documents, emails, and other records to ensure data protection and client confidentiality. So even in the event of a firm data breach, unauthorised access, or a ransomware attack, CloudMask protected data will remain encrypted.
This innovative new integration will allow legal professionals to run their practices even more securely and efficiently with Clio and means that UK law firms can now combine Clio with 18 other online services directly and hundreds of others using Clio's API. This makes Clio the most flexible, integrated legal software available and further emphasises the company's commitment to not only assist law firms in their day-to-day practice management needs, but to significantly simplify their operations and help them grow their practice.
Derek Fitzpatrick, General Manager for Clio EMEA, sees the addition of CloudMask as a valuable development for EMEA based firms: "Our integration strategy helps connect Clio's growing customer base in the UK and Europe to amazing software designed for the specific needs of their practice. We're delighted to be able to work so closely with CloudMask to make its market-leading cybersecurity technology available to our users in Europe."
"We know from having worked with Clio for over a year, that the security of their clients' data is a paramount concern," said Wael Aggan, CEO of CloudMask. "Adding CloudMask to their already rigorous effort creates what we call zero-trust, the ability for any lawyer to finally have complete and full control over sensitive data such that no unauthorised third party—not Amazon, not Clio, not CloudMask, and certainly not cybersecurity adversaries—can see it in the clear."
UK law firms can now combine Clio with 18 other online services directly and hundreds of others using Clio's API, letting users choose the tools they're most comfortable with and take advantage of specialised tools. This new integration and improvement further empowers Clio customers to do more with their practice and put technology to work for them.