Cloud or on premise? The choice is yours!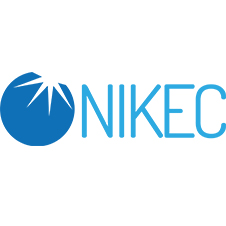 When you plan to invest in a business application, a CRM, a mailing solution, a file storing tool, or anything else, sooner or later you will have to choose between hosting it in the Cloud or on your own servers. The fact is that in many cases, there is not much difference from the user's point of view and therefore the choice is entirely yours.
Here are some down to earth and critical issues you need to address before making any decision.
But first, some basic definitions:
A Cloud-based application is running on / with computing resources (hardware and software) that are delivered as a service over a network (typically the Internet). There are numerous possible cloud infrastructures: public, hybrid, private cloud, racks... but for the sake of simplicity, let's consider cloud in its most simple and common form, in which the application is hosted on a datacentre's servers under the responsibility of your application provider.
An on premise application is hosted on your own servers and material, therefore under your complete responsibility.
If on premise application hosting is the historical option, the cloud has gained significant popularity, thanks to a better management of security issues, to the deployment of high speed internet connections but also to reduced fees and to the multiplication of offers (virtually any common application is now available in the cloud).
Choosing a cloud set up has many advantages in terms of infrastructure, in particular for small and medium businesses. The cost of hardware installation and maintenance is non-existent. You also have additional flexibility in terms of evolution as a resizing of your cloud configuration is usually made by the provider in only a few hours. Also, the protection of your data against physical, numerical attacks, and acts of gods is under your provider's responsibility. What is left to you is to define and request the required security level formally and make sure the provider contractually commits to your satisfaction.
One thing to look at closely is the physical location of the datacentre. Although this will probably not impact the access speed, the differences between countries regulations regarding access by authorities to stored data may not suit your company's confidentiality commitment. It is such a concern in the legal market that it has led major US players to move and invest in Europe.
Human resources are another factor that will greatly influence your decision. In the cloud configuration, your only worry is if the system works. If you choose the on premise options, that means you will need to have the competencies and the time to take care of all issues an IT system can raise, from data integrity, system resilience to on-going maintenance and remote access speed for end-users.
Another critical issue is how the solution is supposed to be integrated with your other applications. For example, if you have a DMS on your own server, would you choose a file sharing tool in the cloud? It would be easier to integrate them together if they are on the same server, and therefore to draw additional benefits from the whole system. It is not impossible to integrate a cloud solution with an on premise one, but it adds cost and some unnecessary variables in the equation.
So how do you choose between cloud and on premise? There are many issues that can impact the success or the failure of a new application, and we have listed only but a few of them. The fact is there is no right or wrong answer between the two options, it all depends on your needs, business structure and workflows and your IT resources (infrastructures and competencies). The rule of thumb is, unless there is a strategic plan to move from one option to the other, you should keep doing what you are doing, because you know how to do it, and therefore reduce the risk of failure.
Quick tips to help you making the decision
| | |
| --- | --- |
| Choose cloud if | Choose On Premise if |
| You need a system installed as soon as possible | The marginal cost of adding a new application to your existing servers is low |
| Your users will access the application mainly from outside of your office | You have the necessary resources (technical and human) to manage such a system especially regarding security and data recovery |
| You do not think you have sufficient technical ability in-house | You need to integrate with other management systems such as ERP, invoicing... which are already installed on your servers |
| You do not have the necessary computer infrastructure (servers, bandwidth,...) and you do not want to invest in this area | You work with very sensitive data which is highly dependent on local legislation regarding its confidentiality |
| You do not wish to manage this setup in the long term (security, physical time, software redundancy, maintenance...) | You will be able to modify the infrastructure in order to respond to users' requirements, particularly in terms of mobility |