Concert sponsor Manchester Legal Award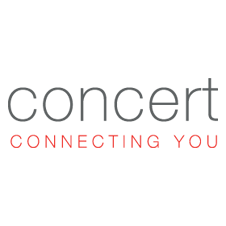 Concert have sponsored the 'Employment – Team of the Year' Award at this year's Manchester Legal Awards.
The event, which sees 18 accolades awarded to Manchester's legal best, is hosted by The Manchester Law Society and The Manchester Evening News at the Midland Hotel.
Neil Hollands, owner of Concert announced the winner of the Employment – Team of the Year award at the event on the 5 March.
The shortlisted legal teams for the award; Slater & Gordon, DLA Piper (UK) and Eversheds, were assessed by a panel of ten judges from the legal, business, financial, communication and media sectors - with Slater & Gordon coming up as the winning firm on the night.
Among the 18 awards given on the evening is the Lifetime Achievement accolade, awarded to the lawyer or legal professional who has made an outstanding contribution to the legal services market in the region during their lifetime. This award is in the gift of the Council of the Manchester Law Society.
The Manchester Legal Awards 2015 took place on the 5th March to recognise and honour the region's legal talent.
Concert Networks are a LSN networkpartner, find out more about what they do by visiting their networkpartner page.