Counting down to ILTA Insight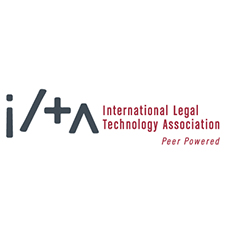 The International Legal Technology Association (ILTA) has formally launched the countdown to its 2013 ILTA INSIGHT conference for Europe. There are seventy days to go until the INSIGHT one-day event, which this year takes up a new calendar spot of November 14th.
While returning to London for the 8th year, INSIGHT 2013 will also mark a first for ILTA anywhere in the world, with the conference showcasing the results of its first-ever privately commissioned research study into the future of legal technology.
The Legal Technology Future Horizon Project, already regarded as the most in-depth, significant analysis ever undertaken, has examined the transformative role IT can play moving forward; while also identifying a timeline of critical technologies that could have a significant impact on the design of everything from client interactions to knowledge management.
Project director and global futurist Rohit Talwar will kick off the day's educational programme with a keynote in which he will share the key findings, before discussing the action imperatives and critical challenges faced by CIOs as they seek to ensure true alignment of IT with business strategy and build a highly responsible and adaptive IT function.
The programme will then break into three tracks, with the ILTA hallmark of all content being peer-powered: sessions are designed and delivered from the ground-up by colleagues within the legal IT community. This year the tracks will cover technical, litigation support, and knowledge management, and as INSIGHT co-chair Janet Day explains, they come together to provide a compelling delegate program. "I'm confident that INSIGHT 2013 is a truly outstanding programme in line with the standard that ILTA US has offered for many years. What I really like about what we have lined up for this year is that there really is something for everyone. Wherever you are in your strategic plan or your development cycle, whether you're consolidating, planning or expanding, there is some prime educational content to be had across your choice of sessions. The conference offers an opportunity for a wide range of team members to attend, so it is an opportunity for career development for them, as well as education and knowledge sharing."
Adds fellow co-chair Gareth Ash: "And that's before we even factor in the value of the research intelligence that will be presented on the day. Since our first ILTA INSIGHT in 2005, our aim has always been to host an event that repays the time investment made by our delegates - this year we hope to deliver the most significant return yet."
More information on ILTA INSIGHT 2013 can be found at www.INSIGHT.iltanet.org