David Byrne appointed as CFO for Converge TS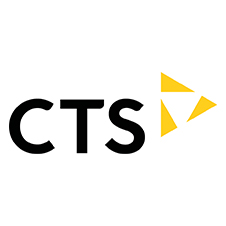 Converge Technology Specialists (Converge TS) has today announced David Byrne as the company's Chief Financial Officer. Previously a Director at 'Big 4' firm PwC, David has over 20 years' experience working with fast growing private companies in advisory and industry roles. As an M&A specialist, David has advised on deals with a total value of over £750m and will lead the company's acquisition plans as well as supporting organic growth.
On the back of three consecutive years of 50% revenue growth, Converge TS secured investment from private equity firm Tenzing to pursue its strategy to become the leading cloud provider to the legal sector. David's appointment follows 'hot on the heels' of the announcement of Peter Gill as Chief Commercial Officer, with further high profile appointments to come to manage the business' exceptional growth.
"Converge TS has achieved exceptional organic growth over the last three years helping the UK's leading law firms move to the cloud and, now that the company is private equity-backed, there is huge scope to build on this success" said David. "I look forward to working alongside their dynamic management team to take the next step in developing and growing the business further."
Nigel Wright, CEO of Converge TS, said "Our strategy is designed to accelerate our organic growth providing secure, reliable cloud solutions to increasing numbers of top law firms, supported by a number of selected acquisitions. David's expertise in advising businesses in the technology sector through the full cycle of M&A, along with his strategic focus, makes him a great addition to our senior management team."