Dentons Europe go-live on MiniSoft's ARCS2G!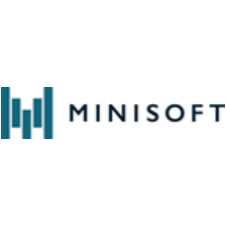 MiniSoft UK are delighted to announce that Dentons Europe are now live on ARCS2G!
Andrew Foster, finance systems manager says –
"Like many other major UK firms, Dentons Europe had been using legacy ARCS 6.8 for a number of years, but having seen the demonstrations given by Nick Cronjaeger and MiniSoft it became apparent that ARCS2G offered a more efficient and effective user environment. The front end application presents a lot of information in an effective and ordered manner; it encourages individuals to use the system and we have already had positive feedback from one Paris user that "the system is easy to use and is logical".
Particularly appreciated was just how hard MiniSoft worked to overcome Dentons Europe's particular Elite to ARCS 2G extract requirements. The upgrade itself was achieved within the time frame allotted and credit must go to Nick's professionalism and knowledge which ensured the smooth upgrade of our system."
Nick Cronjaeger, UK accounts manager at MiniSoft UK says,
"We are delighted that Dentons Europe have been now able to transition from ARCS 6.8 to our latest ARCS 2G release. Thanks to the hard work of the entire Dentons Europe team, they are now running the most efficient and user-friendly collections management software that the legal industry offers. We look forward to a continued close relationship with Dentons Europe and will strive to feed off the excellent ideas and enhancement requests that they have suggested to us."