'Dictate and forget' - Browne Jacobson's stress-free solution for time-consuming document production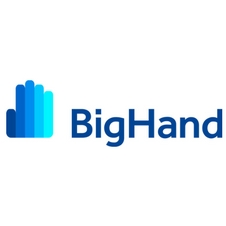 Top 50 UK law firm Browne Jacobson has chosen BigHand SmartNote to automate the production of non-chargeable documentation. This technology refresh comes as part of a major e-working project focusing on flexibility and mobility, which also sees the firm-wide implementation of a new practice management system and improvements to their current client matter inception system. Matt Craven, Head of IT at the firm comments "SmartNote is a key product in our technology strategy to drive process efficiency."
Kerry Mansell, IT Services Manager at Browne Jacobson was integral to the project: "We knew our firm needed to be more efficient when dealing with certain types of documents. The ability to automate the production of routine documents like attendance notes through the use of Speech Recognition and simple workflows from within the BigHand console is a huge benefit for us. It saves time and allows our support teams to focus their efforts on continuing to deliver exceptional client service."
BigHand SmartNote forms part of BigHand's newly enhanced solution that not only enables users to voice their thoughts through Digital Dictation and Speech Recognition, but also gives them the tools to delegate their tasks, manage their teams and produce professional documents more efficiently and cost effectively.
Kerry continues: "Having worked with BigHand before, and having been impressed with their knowledge of the legal market, we knew they were the right technology partner for this project."
Mark Aldrich, Partner at Browne Jacobson explains: "Our clients rightly expect a streamlined and efficient back office to allow the lawyers to focus on delivering timely and relevant advice. BigHand provides a key role in supporting us on this. I've been impressed with its ease of use and mobile functionality in particular."
In addition to BigHand SmartNote, the firm have also decided to roll out BigHand Now, a task delegation solution that allows users to capture, assign and track any kind of task digitally, and BigHand Capacity Manager, a solution that analyses how effectively support infrastructure is deployed and helps management to reallocate tasks according to capacity.
Kerry concludes; "We consider BigHand as not just a supplier, but a technology partner. They offer advice and support as our business continues to grow and with that comes the usual challenges. We're excited about the introduction of new technology systems at our firm, and BigHand is very much at the heart of those changes."