Double win for Mitie at the PFM awards 2017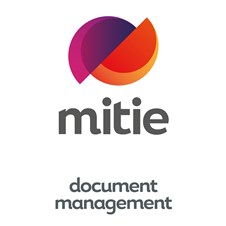 Mitie's document management business has scooped two awards at the Premises & Facilities Management (PFM) Awards 2017.
The awards ceremony, held on 1 November at The Brewery in London, saw over 600 people come together to celebrate the achievements of service providers and individuals working in the facilities management industry.
The ceremony's compere, Jeremy Vine, announced Pat Fox, Operations Director of Mitie's document management business, and his team as winners of the Partners in Expert Services award. This award recognises the technical expertise of Mitie's digital services and on-site reprographics at a magic circle law firm.
James Gilding, Managing Director of Mitie's document management business, said:
"This is a fantastic achievement for the document management team and represents a lot of hard work and dedication. I would like to congratulate everyone within our business who has contributed to this great win."
There was more success for Mitie as Lois Collins, Account Director for one of Mitie's key accounts, was crowned Account Director of the Year.
The category recognises a senior account director from an outsourced service provider who has demonstrated exceptional qualities in partnering to further the effectiveness and efficiency of a client's facilities.
Lois Collins, Account Director for Mitie's document management business, said:
"I am very proud to have won this award as there was strong competition from all the finalists. However, the work on this account is very much the result of the combined effort of my team and my client, so this award is really shared with them too."