EMW Law LLP to transition from Enterprise to 3E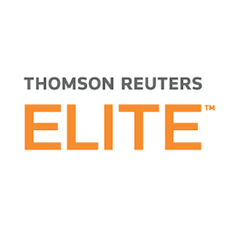 Thomson Reuters Elite, part of the Legal business of Thomson Reuters, today announced that UK law firm EMW Law LLP has selected 3E® to transition from the Elite legacy solution Enterprise™. After a competitive review, the firm also chose a number of other offerings from the 3E Enterprise Business Management Solution, including 3E Business Development (formerly Business Development Premier), the Client Portal for 3E MatterSphere® (formerly MatterSphere®), 3E Workspace, and xcelerate Budgeting and Forecasting. Combined with 3E, this fully integrated package will help the firm manage all operational aspects of its business and meet future growth demands.
Headquartered in Milton Keynes and with offices in London and Gatwick, EMW has more than 110 lawyers and offers a full portfolio of legal services to companies based in the UK and around the globe.
In transitioning from Enterprise to the 3E Enterprise Business Management Solution, the firm will benefit from significantly enhanced management information and business intelligence, as well as efficiencies in terms of financial management, compliance, billing and client care. EMW will also reduce its reliance on third-party applications and increase its lawyer engagement to make quicker, more empowered decisions.
3E Business Development—which combines ERM technology, marketing automation, and experience management—will enable the firm to drive more successful marketing and business development initiatives. The 3E MatterSphere Client Portal will provide the firm's clients with 24/7 access to preselected case data through the solution's secure gateway.
3E Workspace will provide a single interface for users to perform important daily tasks on any device anywhere, while the implementation of xcelerate Budgeting and Forecasting will unlock real-time insights into the firm's revenue and expense budgets, forecasts, and other key targets. Finally, EMW has also selected Cosine Matter Planning, a solution which is fully integrated into 3E and will help maximize the capabilities of the 3E platform through more accurate resourcing, pricing and profitability of matters.
3E from Thomson Reuters Elite offers an end-to-end enterprise business management solution that allows law firms and professional services organizations to run all operational aspects of their business. Designed from the ground up on Microsoft®.NET®, 3E offers built-in application development capabilities. Why does it matter? The unique architecture enables firms to become more agile, lawyers to quickly respond to client needs, and staff to easily track and manage activity on any scale—from single-office to multi-office and multinational. 3E is the next-generation technology that can help firms improve efficiency, increase profitability, and confidently take on a future without limitations. For more information, visit 3E.