EMW Law selects MatterSphere from Thomson Reuters Elite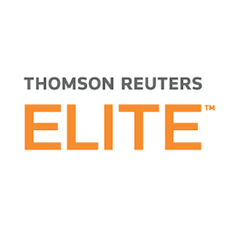 EMW Law selects MatterSphere from Thomson Reuters Elite for enhanced matter and document management
Elite's enterprise business management solution benefits leading UK firm with improved data accessibility more efficient workflows
Thomson Reuters Elite, a leading global provider of enterprise business management solutions (EBMS) to professional services firms, today announced that EMW Law, a leading, UK-based commercial firm, has become the latest firm to select MatterSphere, the matter management component of Elite's Client & Matter Management offerings. Client & Matter Management is an integral segment of Elite's EBMS, a comprehensive suite designed to help clients manage every aspect of their businesses.
"As a long-term Enterprise client, we were thrilled to be introduced to MatterSphere. Its single, all-encompassing front office functionality benefits us with a centralised document and matter management infrastructure that also meets all of our firm's system requirements," said EMW chief executive Joy Vollans. "Because our lawyers are constantly on the move it is also crucial that MatterSphere enables them to centrally file and access all client-related documentation."
The decision to implement MatterSphere stemmed from EMW's need for a reliable solution to accurately and efficiently deliver critical document and matter management information to firm stakeholders and clients. MatterSphere not only enables the firm's attorneys to define and develop new process for file opening and closing, EMW can also rely on the solution to manage risk assessment in order to protect and manage its requirements as a Lexcel accredited firm, helping maintain its ability to meet the highest management and customer care standards.
"In today's rapidly evolving market, there is no room for siloed information, inefficient processes, and inconsistent workflows," said Elisabet Hardy, vice president of product management for Thomson Reuters Elite. "At the core of Elite's matter management functionality is a central repository which gives EMW lawyers all the information they need to perform their jobs in a single click. Because MatterSphere is a truly integrated front-office system, it is built into the tools they use every day, optimising their efficiency and control throughout the entire lifecycle of each matter."
For additional information, visit Elite's Client & Matter Management page.