Encompass victorious at Herald Scottish Digital Business Awards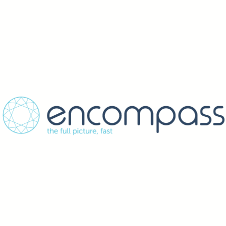 Alongside the cream of digital leaders in Scotland, it was a real pleasure for the encompass team to attend the Herald Scottish Digital Business Awards last night.
The event, organised by the Herald and supported by Business Gateway, Enigma People Solutions, SQA Prudential, RMD Limited and S1Jobs, was hosted by David Farrell at the Radisson Blu Hotel in Glasgow. In attendance were more than 250 of Scotland's finest digital agencies and business leaders.
encompass were nominated in the Business to Business Awards in an extremely competitive field alongside AM Bid Services, Red Evolution and Screenmedia Design.
Judging the awards were some of the most respected figures in the digital field. They were, David Mains, Director at Enigma People Solutions; Hugh Lightbody, Chief Officer Business Gateway National Unit, Business Gateway; Gordon Stevenson, Digital Transformation Director, Newsquest Scotland & Northern Ireland; Sharon Moore, Industry Technical Leader for Travel & Transportation, IBM, and; Natalie Davidson, Head of Digital Marketing, SSE.
In the first of the awards to be presented on the evening, encompass, represented by a quad comprised of Abi Smith, Chris J Arthur-Collins, Marisa Docherty and Kenny Pattie, were delighted to take receipt of the award.
Commenting on the award, Abi Smith, Partnerships and Events Manager at encompass said "It was a real pleasure to attend the event this evening alongside some fantastic organisations working in the digital field. To be selected as a finalist was great, but to win was beyond our expectations – the team are delighted. This award is in recognition of all the work that has been going on behind the scenes to make the encompass products what they are."