ES/Unity from Repstor and Eversheds Sutherland shortlisted for two British Legal Technology Awards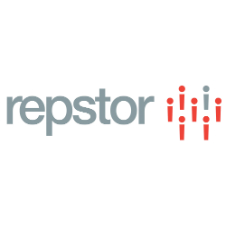 Repstor, the ECM adoption company that helps businesses exploit their SharePoint and Office 365 investments, has been named a finalist twice over in the British Legal Technology Awards 2017, with strategic partner Eversheds Sutherland, for their jointly developed legal matter lifecycle management solution, ES/Unity.
Strong contenders in both the New IT Product of the Year, and Technology Venture of the Year, categories, ES/Unity's double shortlisting was announced at the London Law Expo on October 10. The winners will be announced at a lavish awards ceremony at Plaisterers' Hall in the City of London on November 15th.
Judged by an independent panel of experts, the British Legal Technology Awards acknowledge and reward excellence in Legal Technology and IT Security within the UK and European Legal Sectors. Hosted by Netlaw Media, the 2017 Awards aim to recognise leadership, innovation in technology and the individuals, teams and suppliers transforming the future of legal services.
Launched at the annual British Legal Technology Forum in March this year, ES/Unity combines Eversheds Sutherland's years of legal experience with Repstor's success in creating high-impact matter/case and email/document management solutions that work natively within Microsoft Office, Office 365 and SharePoint.
Eversheds Sutherland was already using Repstor technology internally to transform its own matter management. The idea for ES/Unity was born out of the Eversheds Sutherland's own experience added to what it knew corporate legal teams needed (the firm has its own UK-based team, Ignite, which provides fast-turnover legal work for corporate clients).
One of ES/Unity's significant differentiators is that the software was developed in close collaboration with Eversheds Sutherland's own legal teams, so it reflects the way legal people naturally work. Eversheds Sutherland's consulting team, which is responsible for taking ES/Unity to market, can show legal teams how to use it to improve process efficiency and content organisation, without users having to alter their normal work patterns.
Responding to the news of ES/Unity's double shortlisting in the British Legal Technology Awards, Sheila Gormley, Repstor's Director of Business Development, said, "Our colleagues at Eversheds Sutherland are as thrilled as we are to have been recognised in this way and named as finalists in these prestigious awards. We knew that we had created something special in
ES/Unity, and the early market response – not just in the UK, but globally - has exceeded our wildest expectations."