Ethien strikes professional services partnership with HighQ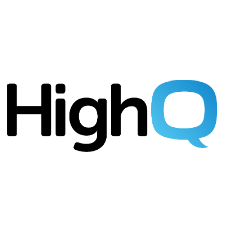 London, 9 February 2016 – Ethien, the legal and compliance services firm, has today announced that it has joined the HighQ Alliance Network, forming a professional services partnership with HighQ, the leading provider of enterprise collaboration and content publishing solutions for the legal industry.
Ethien is a newly-established business based in London providing advisory, managed legal services and technology to law firms and legal and compliance functions. Its leadership team come from top law firms, in-house legal teams and award-winning consulting, professional services and technology organisations.
Ethien will help law firms to increase revenue and significantly improve productivity, (typically by 20% – 40%) by rapidly systematising a high percentage of routine legal work which is still manually intensive and inefficient.
Andy Loach, Ethien's CEO said, "In our discussions with leading law firms, many partners have told us that clients are becoming relentless in their search for more value. They expect law firms to bring in new technologies which enable better, more cost effective ways of delivering legal work."
He continued, "Many law firms already use HighQ's software for providing services like individual deal rooms and client extranets, so they already own an incredibly powerful and flexible technology platform that has the potential to digitally transform the way legal work is done. Our aim is to help law firms extract maximum value from the investment they have already made, enabling them to dramatically improve efficiency, quality and service levels and to grow their revenue."
Ajay Patel, HighQ's CEO added, "Ethien is a great addition to the HighQ ecosystem. Together with their depth of experience within the industries in which we operate, they combine excellent knowledge of our products with real-world experience working with leading law firms to deliver outstanding results. I'm very excited about this partnership and looking forward to working with Ethien in the future."