Exponential-e raises the bar for legal sector through partnership with Phoenix Business Solutions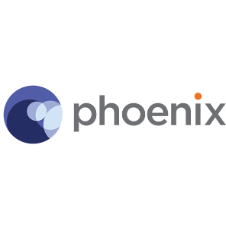 British cloud and network provider, Exponential-e, has expanded its presence in the legal sector by partnering with the market leader in document management and core legal application support, Phoenix Business Solutions. Through the collaboration, Exponential-e and Phoenix Business Solutions will provide managed IT services so that law firms can focus on strategic business initiatives.
"Despite law firms recognising the potential that technology holds, it's currently estimated that they allocate 80 per cent of spend and 85 per cent of resources on operational activities[1]," explained Lee Wade, CEO at Exponential-e. "Our partnership with Phoenix will help resolve this challenge. By providing an end-to-end service that combines our secure, high-speed network with those applications that are vital to the day-to-day running of law firms means IT no longer needs to focus on managing resource intensive infrastructures and complex applications separately. Instead, it can focus on delivering better support to partners and their clients."
Using its wholly owned, high-performance Ethernet network, and its SRA compliant cloud platform, Exponential-e will provide infrastructure services including operating systems and core application support for Phoenix Business Solutions. As part of the unified approach, Phoenix Business Solutions will deliver core legal applications that drive practice management, HR, document management, CRM, finance and office productivity.
Exponential-e's secure and resilient private cloud network will operate as an extension of existing IT environments, ensuring all data is kept within the customers' Local Area Network (LAN). To demonstrate compliance and provide an audit trail for confidential information, data will be encrypted in transit and at rest, with all cloud services remaining on the clean side of the firewall and not traversing the public internet. Legal organisations can easily identify where their information resides, to ensure it is located within UK jurisdiction and compliant with regulatory frameworks.
Benefits of the new partnership include:
Enhanced IT support for partners through round the clock, responsive services
Enabling privacy and security through a wide area network that remains on the inside of the firewall to connect multiple sites
Secure and resilient data centres that ensure compliance with ISO and BSI requirements for the legal sector
Scalable network that offers a flexible, modular IT approach
Managed IT services that can be easily extended to include new services on demand, for example, document management software or testing
Simple migration to the cloud so that law firms can take advantage of new technology developments like artificial intelligence and e-discovery
"Since working with Exponential-e, we have been able to use the high-bandwidth, low-latency network to support our people and deliver services faster," explained Andrew Powell, IT Director, of joint customer Nabarro LLP. "In addition, we intend to explore the benefits that the relationship between Exponential-e and Phoenix can offer around single SLA ownership, which could mean that we don't have to manage multiple service providers, reducing the strain placed on our internal IT resources and allowing us to focus on value-add services."
"Exponential-e is an established business and gaining more and more recognition in the legal industry, experiencing 33 per cent customer growth within this sector last year," concluded Derek Kindercliff-Jones, Director of Managed Services at Phoenix Business Solutions. "We are confident that this latest collaboration will provide us both with the tools to achieve future growth and deliver an end-to-end solution that our clients are looking for, so they can embrace technologies and transform the way they deliver legal services to their clients."
[1] Change Harbour 2015 survey
http://www.lexisnexis-es.co.uk/blog/2015/08/05/How-can-law-firms-leverage-technology-to-value-add/