FileTrail offering "IG Vision for the Future" at ILTACON 2018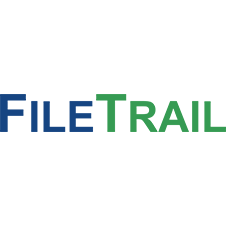 FileTrail, a leader in next-generation information governance and records management software, announces its new educational series titled "IG Vision for the Future" for ILTACON 2018 taking place August 19-23 in National Harbor, Maryland. As part of the company's commitment to helping law firms improve compliance and save money, FileTrail is offering ILTACON attendees expert insight and education focused on records and IG policy management and automation to prepare them for the future.
"IG Vision for the Future" includes sessions that offer best practices for managing firm IG policies and outside counsel guidelines. The series will look at modern approaches to records management and tips for replacing legacy systems, along with automation of information governance enterprisewide to prepare firms for 2020 and beyond.
The schedule for FileTrail's IG breakout sessions includes:
Monday, 8/20, 10:30-11:15 a.m.: Matter Mobility – tips for eliminating headaches and lowering costs by automating processes for inbound and outbound records, including returning documents to clients.
Monday, 8/20, 2:00-2:45 p.m.: Meeting Tomorrow's IG Challenges Today – best practices for implementing IG automation to make policies actionable and bring firms into compliance with OCGs, simplifying client audits and automated dispositions.
Tuesday, 8/21, 1:30-2:15 p.m.: Managing Records When No One Seems to Care – insight for firms migrating to less-paper environments, with tips for replacing legacy RM systems and leveraging investments in modern IG platforms.
Wednesday, 8/22, 11:30 a.m.-12:15 p.m.: NetDocuments and FileTrail – benefits of integrated systems to add efficiency and promote policy compliance. Keys will be shared for applying policies and dispositions to documents in NetDocs, managing OCG, reporting and tools for support staff from the NetDocs user interface.
Wednesday, 8/22, 2:30-3:15 p.m.: Working with iManage – application of policies and document disposition in iManage Work 10; tips to gain access to physical records, reporting and tools for support staff within WorkSite and FileSite.
Thursday, 8/23, 9:00-9:45 a.m.: RIG Q&A – a one-on-one analysis to discuss concerns and limitations in current RM and IG systems to uncover opportunities to improve practices, terms and conditions, policies and more.
FileTrail's "IG Vision for the Future" breakout sessions are being held in Room Baltimore 5 at the Gaylord National Resort and Convention Center, site of ILTACON 2018. Seats are limited, but attendees may register for sessions in advance on FileTrail's website. The company is also offering an exclusive client forum on Tuesday, August 21, during which invited guests will get a sneak peek at FileTrail's development road map, learn about the changing landscape of RM and IG and enjoy a unique networking opportunity.
Conference attendees also can visit FileTrail at exhibit booth #405 to learn more about its latest improvements for matter mobility along with the other benefits of FileTrail GPS™, Governance Policy Suite, for comprehensive, automated RM and IG.