FileTrail sponsored ILTA's Insight 2018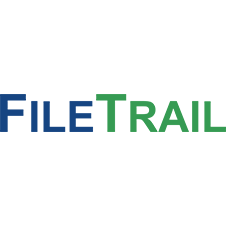 FileTrail, a leader in next-generation information governance and records management software and an ILTA 2018 gold-level sponsor, is pleased to announce its sponsorship of Insight 2018, ILTA's annual one-day conference held in London. Insight provides educational content and networking opportunities designed and delivered by local legal IT professionals.
Insight is the premier legal technology event in the UK, created and presented by its own audience. Registration was free for professionals working in ILTA member law firms and in-house legal departments. This year's Insight conference features a dynamic keynote and educational sessions focused on the latest trends and important topics facing the legal market. Sessions will cover innovation and transformation, addressing such subjects as automation, workflow and process improvement as well as security and risk related to data governance, among other topics.
As an Insight 2018 business partner, FileTrail will showcase its most recent product enhancements including features that improve the process of upgrading from legacy RM systems and FileTrail GPS™, its newest platform that advances information governance. FileTrail GPS revolutionizes how firms implement IG policies and meet their outside counsel guidelines by managing retention policies across all repositories within firm ecosystems and automating their review cycles to achieve auditable, defensible disposition.
The event was held November 14, 2017, at Liverpool St – 155 Bishopsgate in London.