Fladgate builds IT competence to improve client service using Capensys's LTC4-approved courseware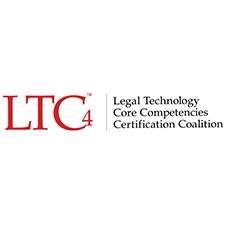 In September 2015, Fladgate introduced LTC4 up-skilling and certification using the Capensys courseware and skills evaluation tool. This continuous performance improvement program has been successfully maintained for the past 18 months and is still going strong.
Why LTC4 and capensys?
Fladgate's principal goal was to ensure that they achieved a consistently high-level of IT competence in areas that were useful to lawyers and support staff. They wanted an innovative, workflow-based learning program that focused on the day-to-day work of lawyers and staff. They also needed a robust long-term solution to ensure that they could build on initial successes.
After researching a variety of options, they were pleased to find that the competencies covered by the LTC4 certification program mirrored those that they had already identified via their initial training needs analysis. They were also impressed by how the modules focused on the workflows that lawyers undertake on a daily basis.
Another advantage was that LTC4 required skills could be taught, and proficiency measured, via Capensys courseware and evaluations tools. The Capensys Goal-Based Approach ties training to business and user goals and delivers training modules that are process-driven rather than application driven. This approach was perceived as very flexible solution, allowing lawyers to learn when and where they wanted to do so, rather than via fixed classroom sessions.
The LTC4 up-skilling and certification program
Michael Wells, the senior trainer at Fladgate led the charge, and it's been 18 months since the program launch. As of this date, they have completed the Working with Legal Documents learning plan. Michael estimates that over 90% of the firm are now certified in Working with Legal Documents.
In just a few weeks, Michael will begin the certification process for the LTC4 Security learning plan using the Capensys Sentinel security awareness modules.
The third learning plan, Working with Documents and Emails, is already planned, developed, and ready to go. It will be launched later in the year – around July or August.
Training gains
According to feedback from stakeholders and users as well as observing performance in the workplace, some of the significant training gains Fladgate has seen are:
More interest from users in IT training and the benefits of learning to streamline their workflows
More interest in self-learning — using e-learning content as just-in-time learning rather than ringing the helpdesk
Attorneys have become more self-sufficient when creating documents, causing a reduction in basic revision requests — this allows secretaries and others to focus on major document production
A measurable difference in improved efficiency in document creation and editing and the substantial reduction in "how do I?" Help Desk calls
Michael was pleasantly surprised when "Contrary to expectation, tutorials and assessments are undertaken at all times of the day and night. People are really using the flexibility to train when it suits them."